MB300 OPC Server Functions
Learn more about Masterbus 300s functions and what kind of system requirements it has. You can also download full manuals for installing the Masterbus 300.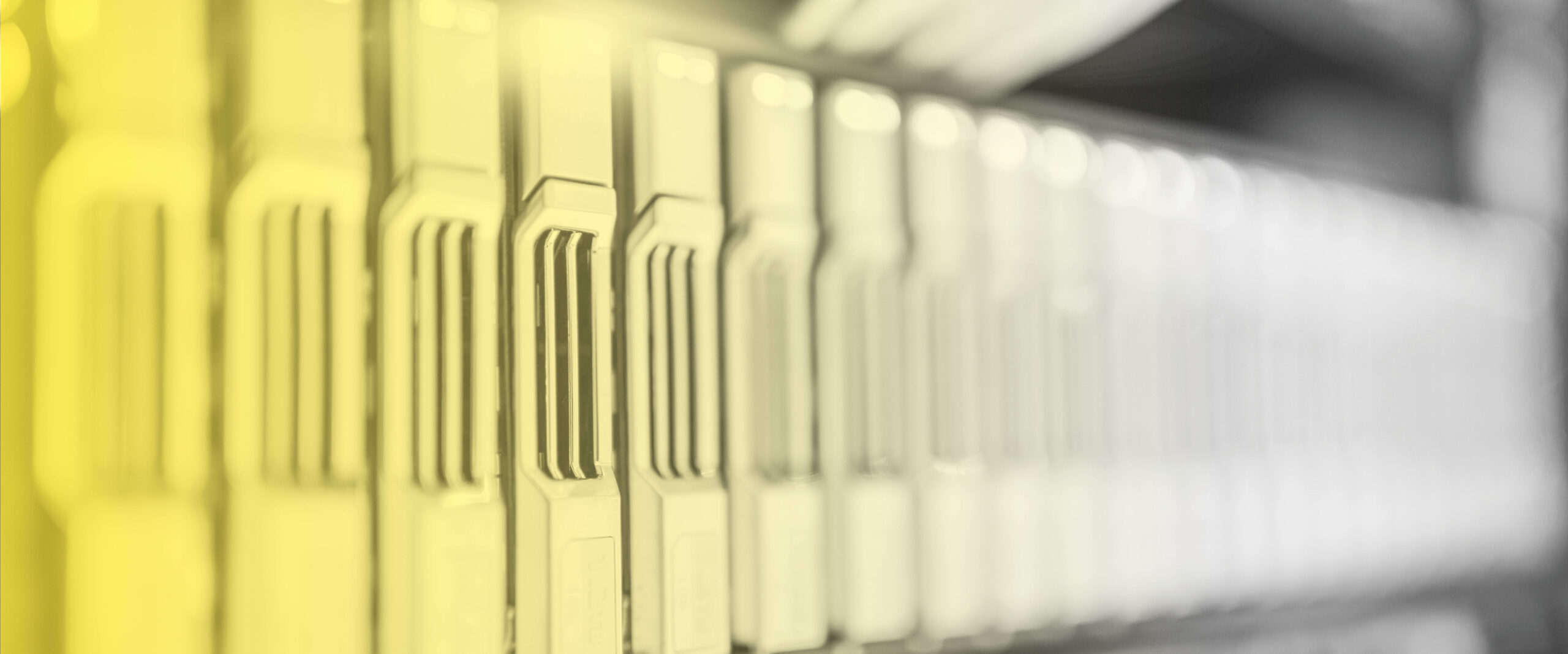 Learn more about MB 300's functions:
The MB 300 OPC server has over the years gotten a wider and wider specification and are today supporting over 20 different objects including advanced control loops as well as diagnostics.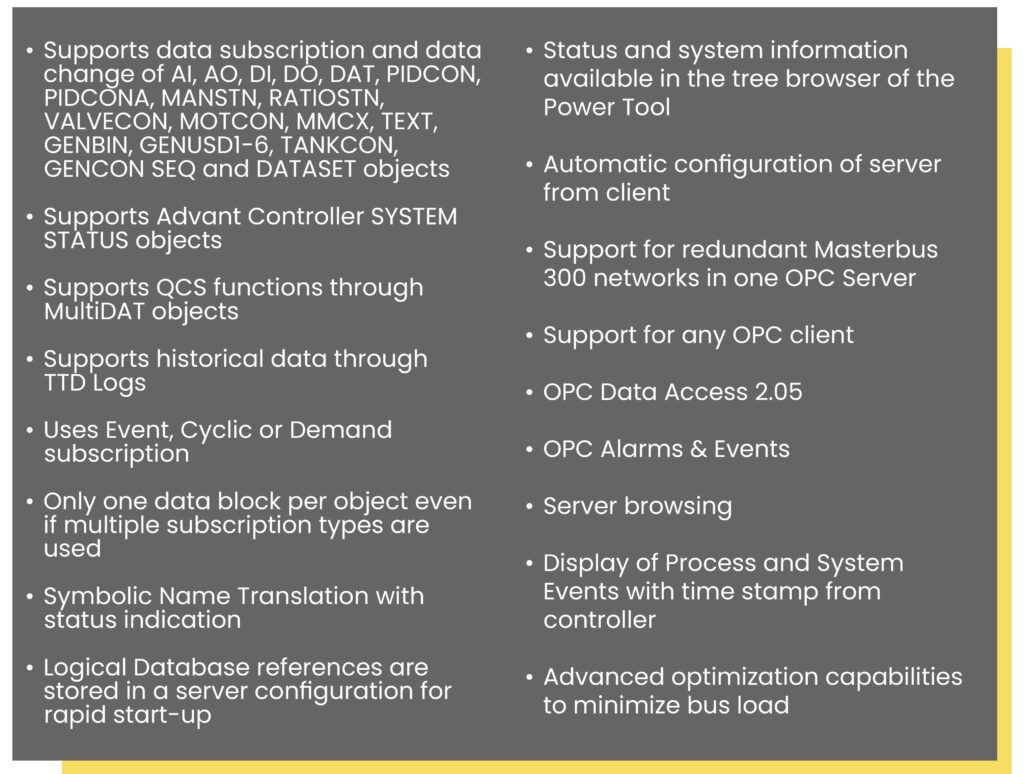 The Masterbus 300 OPC Server are used in many different applications, everything from a small application with a single Advant Controller 410 with 100 blocks to huge installations with many ABB Masterpiece 280, Advant controller 410 and 450 and also many Masterbus 300 OPC Servers in a redundant environment with redundant network with up to 60000 blocks.
The Driver also supports OPC Alarms & Events. The Masterbus 300 OPC Server also supports ABB Quality Control System (QCS) for pulp and paper.
Download Manuals
Installing MB 300 OPC Server for Masterbus 300
MB 300 A & E OPC Server for Masterbus 300
System Requirements
Operating systems supported:
Microsoft Windows XP
Microsoft Windows 2003 server
Microsoft Windows 7 Professional (32- and 64-bit)
Microsoft Windows 2008 and 2008R2 server
Windows 10
Windows Server 2016
Windows Server 2019
Network Adapter
Any standard IEE 802.3 Ethernet adapter to connect to the physical Masterbus 300
The Masterbus 300 OPC server supports the following ABB hardware: